Pointing ... is crucial to the appearance, stability and durability of Britain's old buildings. The attractive appearance of this country's historic walls owes as much to the character of the jointing as to the bricks or stones themselves.""Making the Point", English Heritage, 1994.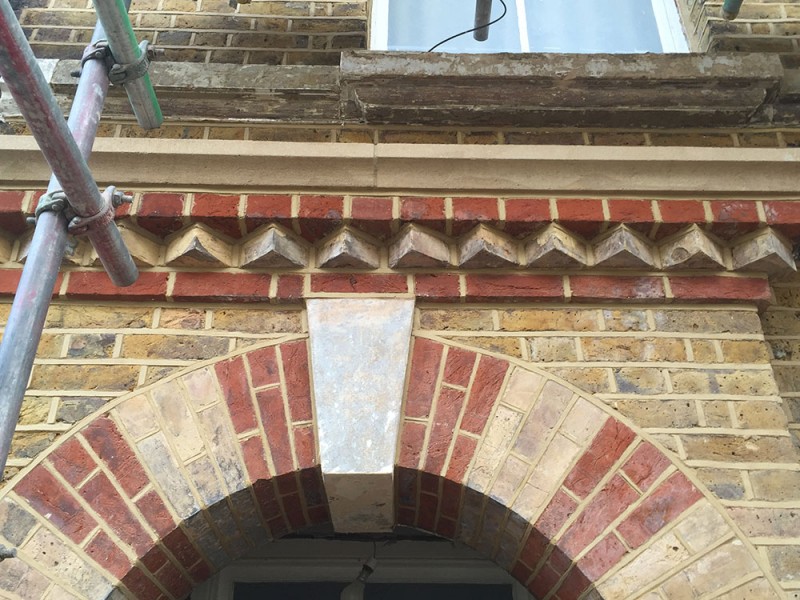 Good pointing has to look good, bad pointing looks awful, its as simple as that!
Repointing masonry with the correct mortar and quality workmanship is one of the most important procedures.
Pointing is the mortar infill between the masonry. It is the primary weather proofing of the façade and is very important to the structural integrity of the building.
Choosing an appropriate mortar mix can be fraught process and needs to be considered on individual job basis.
Generally it is aesthetically pleasing and sensible to replicate the original mortar in colour, texture and strength, and this may mean mixing different sands together for the desired result.
We provide many different aspects of re-pointing work including:
Flush pointing
Weather struck pointing
Ribbon pointing